Our Production
Since 1925 we have been producing on our own premises in Bad Salzuflen.
This enables us to pool our competences in order to control the whole manufacturing process, which keeps stable our supply chain. Our investments in modern machinery ensure us the global competitiveness of our production costs. High quality since 1925
"LFS KERKHOFF stands for the development and production of rims and wheels on a high level".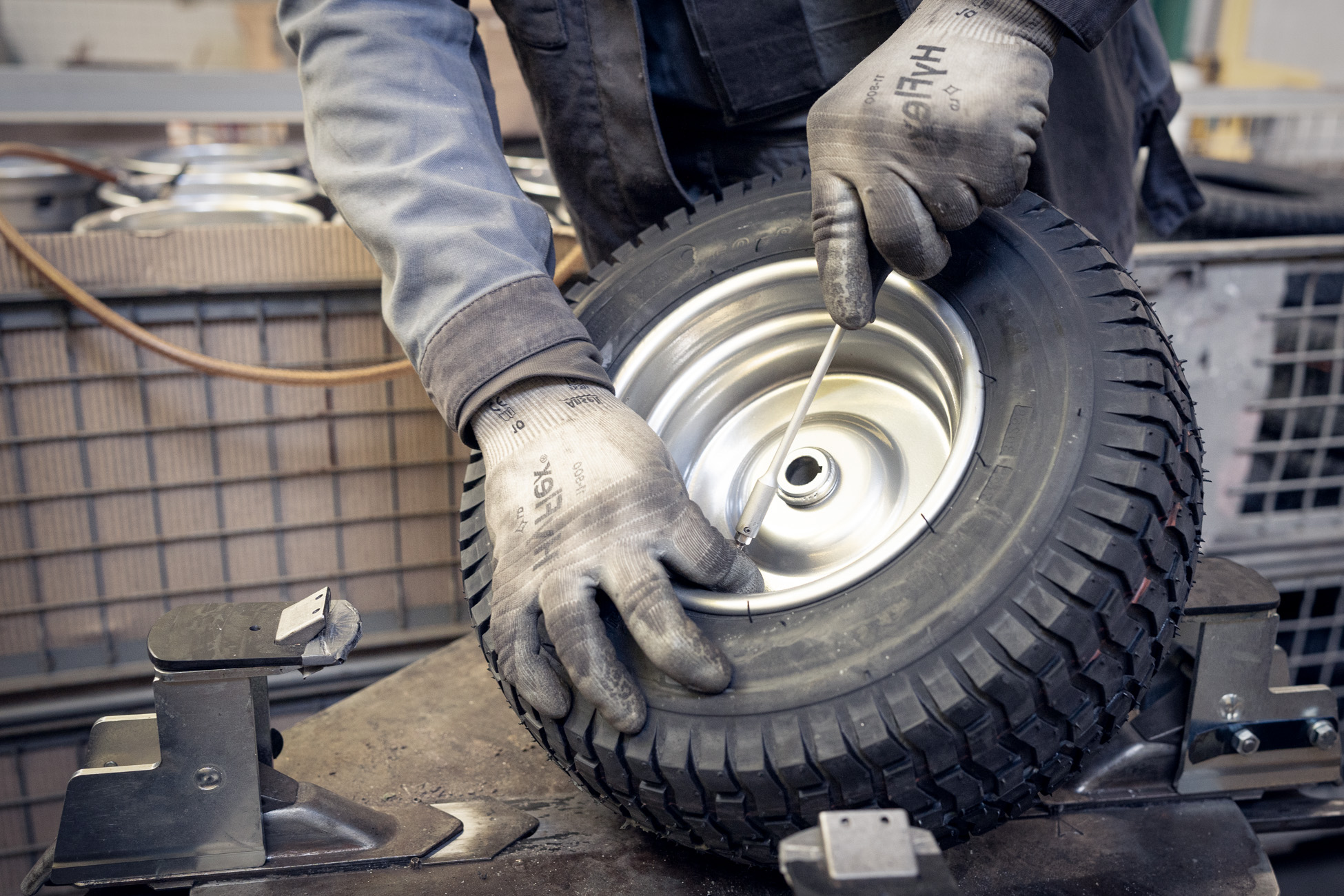 Ever since the company's formation, we pursue this principle of quality. Based on history, it was therefore a logical consequence for us to bindingly document our quality criteria. Our quality management manual is based on DIN ISO 9001:2000. That's how we guarantee our guidelines for the following processes:
Customer focus
Management and employees
Process orientation
Continuous improvement process
Decision-making process
Relationship management
The type-test procedure DIN EN 12527 applies as a minimum standard for the quality of our wheels. This standard describes, e.g., the following methods/procedures: measuring the electrical resistance, defining the wheel direction as well as the dynamic and static testing.
Environment and sustainability
Responsibility for our environment has not only been on our minds since the environmental movements of recent years. LFS Kerkhoff has been following this path towards more sustainability and environmental principles since the last century. We pursue the complete product life cycle based on ecological aspects: From purchasing to disposal. Since 2004, we have also been contributing to the use of renewable energies with our own photovoltaic system.
Ingredients
Careful choice of materials and auxiliary materials for manufacturing our products, with regard to ecological harmlessness and work safety.
Production
We have been operating our complete production without hazardous substances and solvents already since 1992.
Packaging
We minimize our packaging as far as possible. In case it's a dispensable part of our product, we are using circulating reusable packing.
Waste management
LFS KERKHOFF attaches great importance to the reduction of waste volume. We apply a 25fold separation of recyclable materials and waste.
We develop solutions
As our production plant is situated directly on our site in Bad Salzuflen, we are in a position to produce your individual requirements quickly and easily. In addition to our standard products, we also offer customized solutions to our business customers.