small and large production
LFS Kerkhoff –
rims – wheels – tyres
The invention of the wheel is most probably one of the most important milestones in the development of civilization. Although we are not trying to re-invent the wheel, we – LFS KERKHOFF – steadily pursue our path to adapt perfectly this circular piece of human history to the requirements of modern industry.
To ensure best quality at the right price, we only operate in the business client sector. We are thus your reliable partner for rims, wheels and tyres.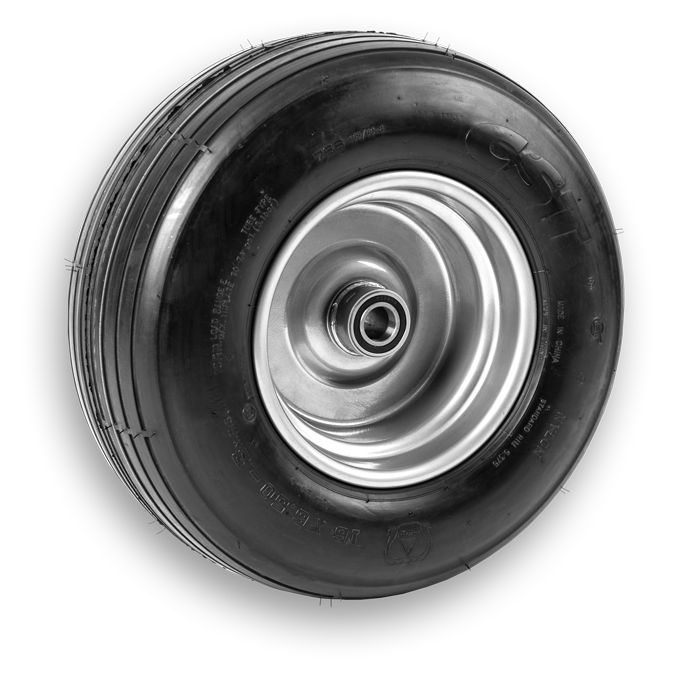 Sheet steel wheels
Our wear-resistant sheet steel wheels are used for all applications requiring highest quality and toughness. Our products convince in the OEM sector on site as well as in industrial use. Our sheet steel rims cover the requirement of components in the agricultural and forestry sector as well as in the area of gardening and landscaping. We offer different types and sizes of tyres depending on individual customer requirements.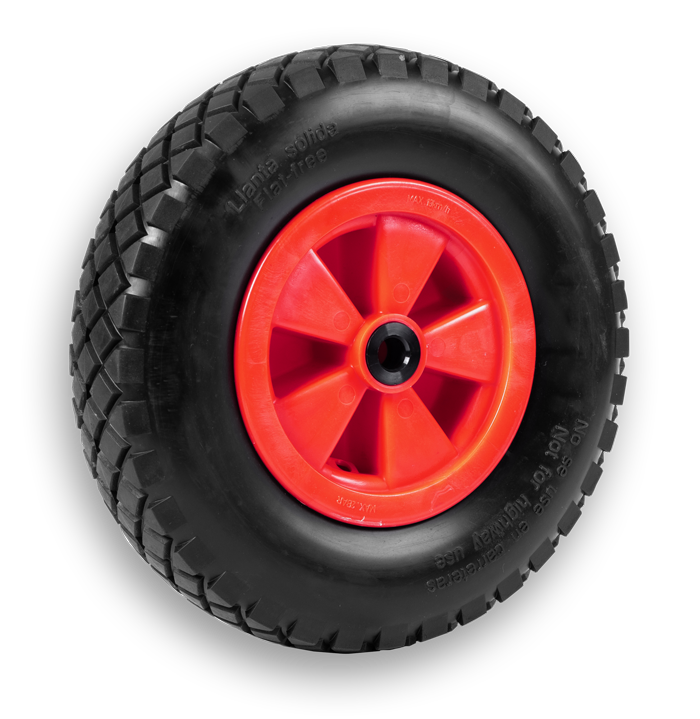 Plastic wheels
Plastic wheels in different forms and colours, with PU tryres, PVC tyres or classic pneumatic tyres suitable for a very wide range of applications. Our plastic wheels are easy to clean and ensure high resistance against chemicals and corrosion. In this area we mainly supply manufacturers and wholesalers of hand-guided transport vehicles for indoor- and outdoor use.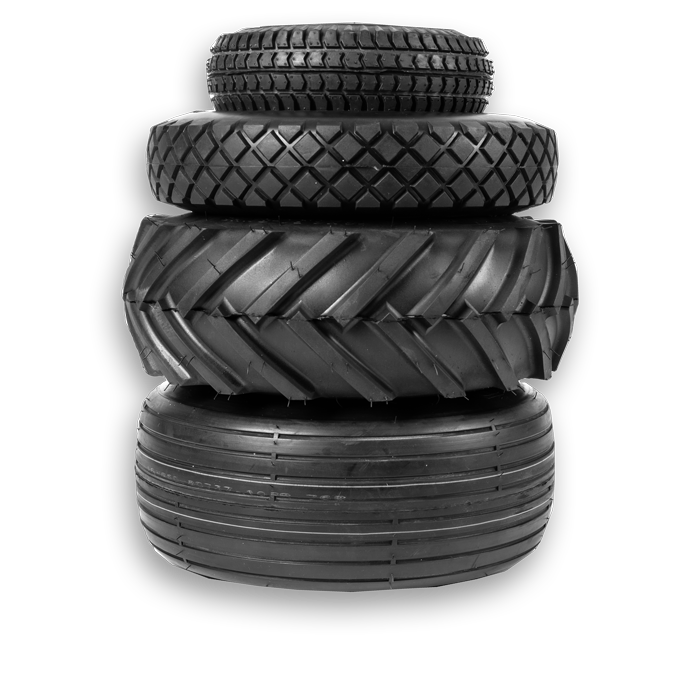 Tyres and tubes
As direct importer of small and industrial tyres of all common manufacturers we are in a position to deliver large quantities.Our range includes tyres in the dimensions 200×50 up to 20×10.00-10. We can offer tube-type tyres as well as tubeless tyres. In addition to butyl tubes we offer tubes of higher quality made of natural rubber. No matter what you are looking for: We provide you with a variety of sizes with different profiles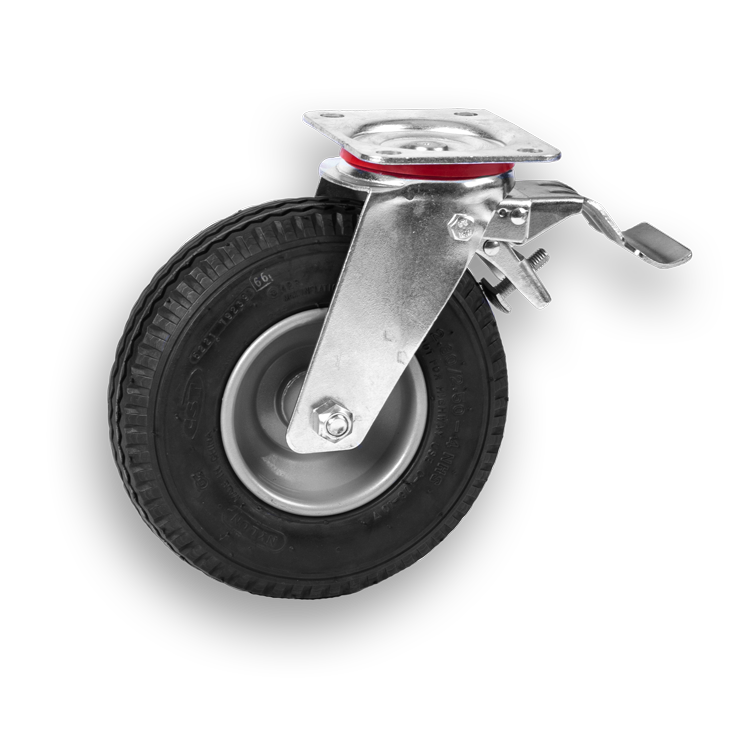 Swivel and fixed castors
Wheel and housing form a functional unit. Our swivel- and fixed castors are used in many products, especially in transport carts. No matter if vehicles, devices or machines: Our castors make them very easy to move. We produce castors with pneumatic tyres, PU-tyres as well as solid rubber tyres. By using high-quality ball bearings, we guarantee a smooth and comfortable running.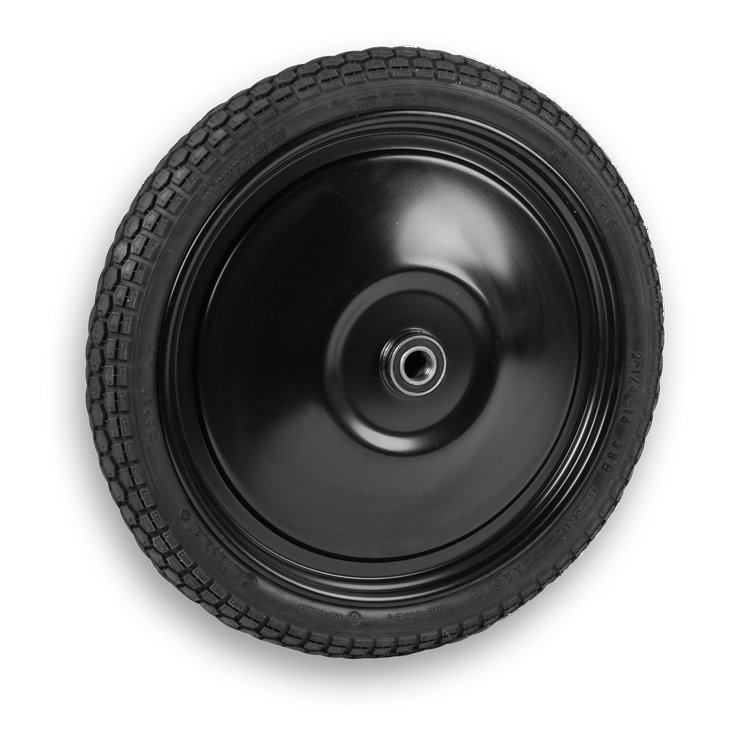 Customized manufacturing
Your needs for wheels and castors are as special as your product itself? That's not a problem for us – it's a pleasure.  In almost 100 years of company history, we have acquired unique knowledge and experience in the field of special wheels and castors. This knowledge combined with our curiosity for new technologies enables us to find individual solutions for your requirements.
We are pleased to advise you!
No matter if series production or tailored solutions;  
We produce rims, wheels and castors in standard sizes for many of our well-known customers: High availability – quick delivery – high-quality products at the right price. We will gladly focus on your specific OEM requirements.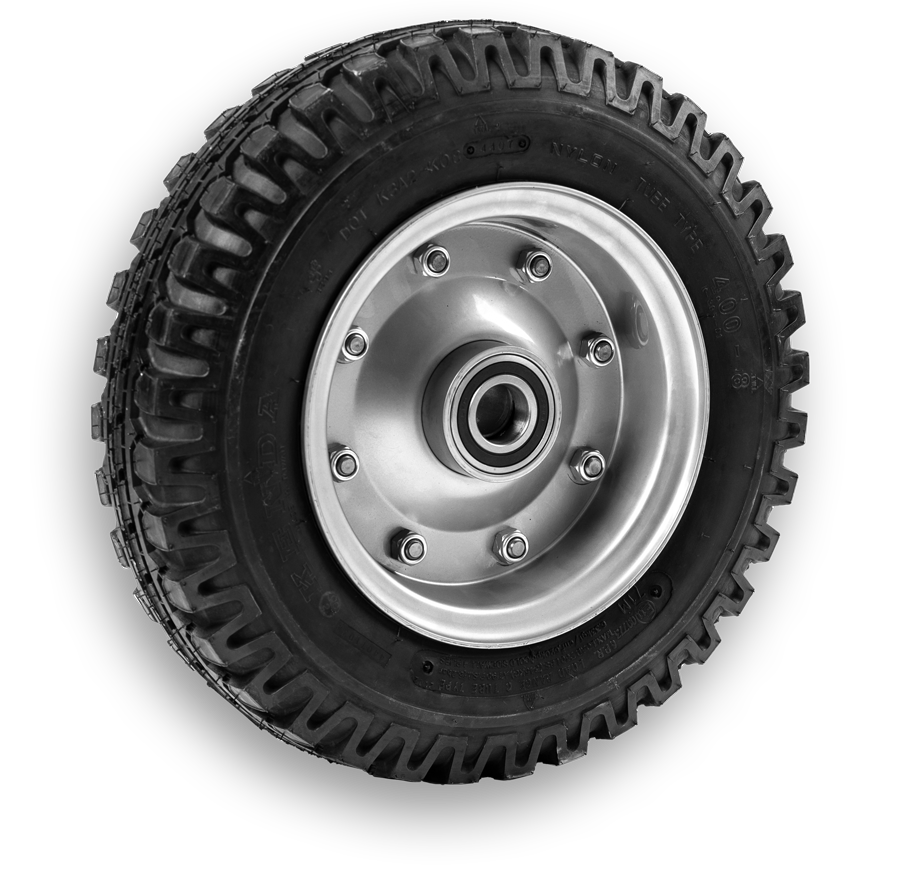 Wheels and rims with tradition
The "Lippische Felgen- und Schutzblechfabrik Hans Kerkhoff GmbH & Co. KG", in short
"LFS KERKHOFF", stands for a company with long traditions. One of these traditions is our
constant thirst for knowledge and openness for future-oriented technologies, contemporary demands, a sustainable mindset and the digital transformation.
When the Kerkhoff brothers founded the company in 1925, they were driven by high demands on quality, reliability, price conciousness and customer orientation. These values
are still alive in our company – as it was in the beginning, one century ago.
The regional family business has steadily grown into a company which is meanwhile known
throughout Europe for high-quality rims, tyres and wheels as well as for swivel and fixed castors.


Member of European Castor and
Wheel Manufacturers Association
Rims, wheels and tyres since 1925
We produce high-quality wheels
Excellent quality is not just a unique selling point – it is a matter of course for us. In order to document these quality standards, our quality assurance procedures are oriented on the certification DIN EN ISO 9001:2000.
Information and news
As mentioned above: We are not trying to re-invent the wheel. However, our news area always keeps you updated about current developments, trends and technologies.
Coming Soon
A century of company history
Such a successful story is not written in isolation. Our trusted partnerships and long-term business relationships with our customers and suppliers have made a significant contribution to our success story.
Carrer with LFS KERKHOFF
Our employees contribute significantly to our company's success. This is why it is so important to us to appreciate and promote the people working with LFS KERKHOFF.