Services
Our production units are innovative and powerful. This enables us to produce
high amounts of the best quality in a short time. In addition, we have expanded our service offerings within the last few years, and we are pleased to offer you further services.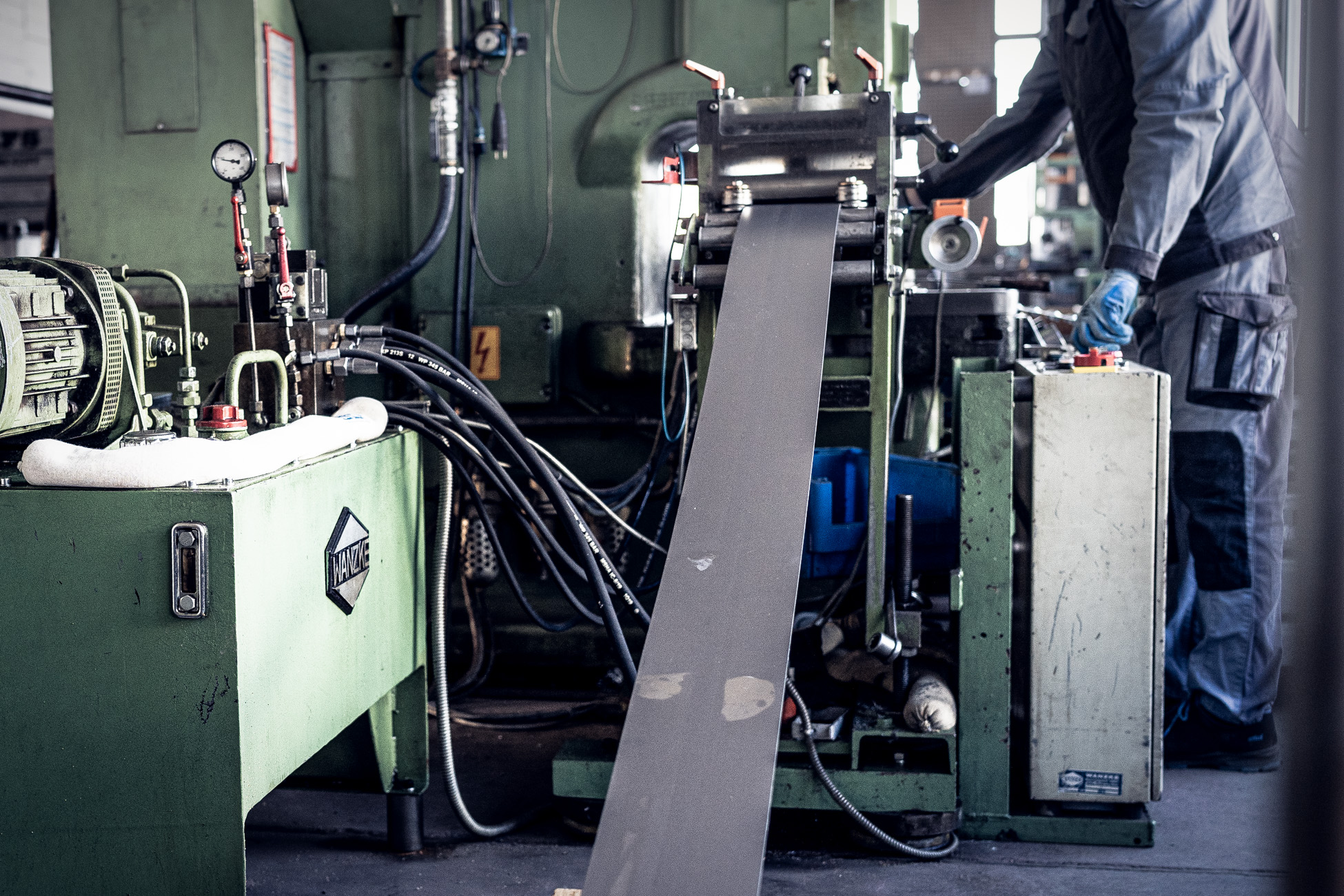 Speed and high quality are the key to our customers' satisfaction.
High customer satisfaction and long-term partners are more important for us than making a fast deal. We can offer you even more service.
We cover the wishes of our customers with a wide range of services.
That's what we like to do for you
In the field of product-accompanying services we gladly handle the following activities:
Powder coatings
of series products in individual colours in a size up to 1m x 1m
Production of punched, pressed and drawn parts
made of sheet steel, material thickness 1mm – 3mm; our press operates with a press force of max. 300t.
Assembly services
For small tyres and tyres in the industrial segment of 4'' – 10''
Production of injection-moulded parts
of plastics prolypropylene weighting up to 600gr.
Welding work
MIG- and MAG round welding
We produce your solutions
As our production facilities are situated directly on our company's location in Bad Salzuflen
we are in a position to produce quickly and easily.
In addition to our standard articles we offer you customized solutions.