Plastic wheels and rims

For light transport vehicles, such as:
Rehabilitation and mobility aids 
Handcarts
Wheels barrows and sack trucks
Children's vehicles and fun vehicles
Transportable equipment on site, such as heating and cooling devices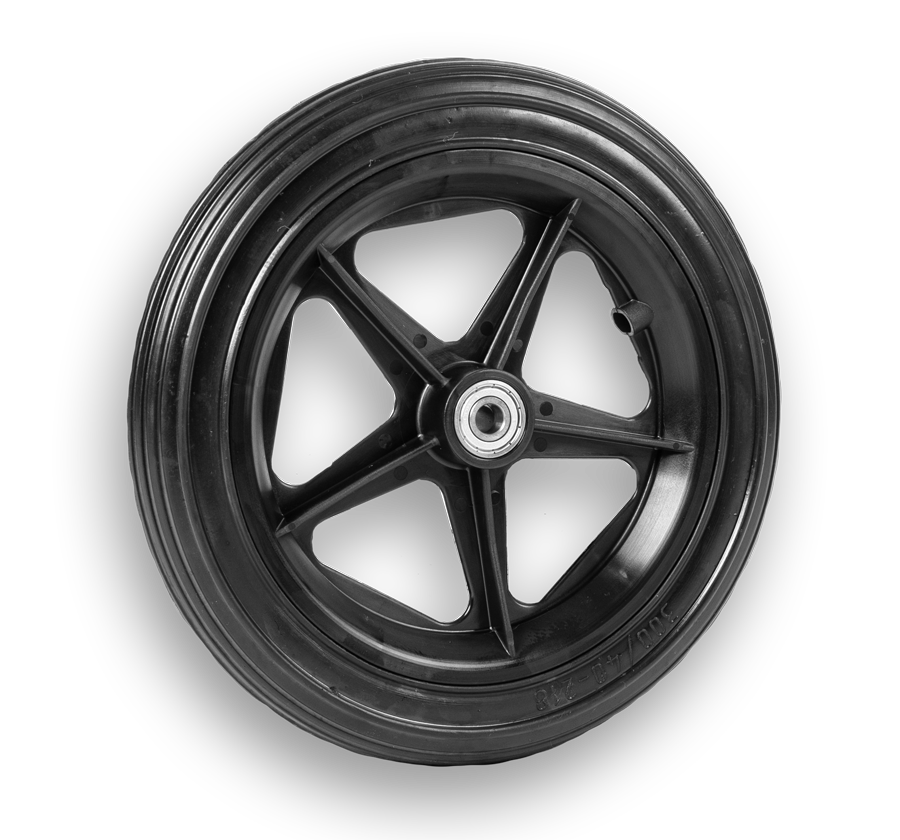 At our Bad Salzuflen production site, we use materials such as PP (polypropylene), PA (polyamide) and glass fibre reinforced PA for the production of our plastic wheels. Our injection moulding machines allow the production of standard rims as well as customized rims for various applications fields – with maximum economic productivity.
Possible outer diameters: 4 – 8'
Various hub lengthes and diameters
One-part rim UV-stabilized
Tyres
Pneumatic tyres
Solid rubber tyres
PU-tyres
EVA-tyres 
Bearing types
Nylon bearing PA6
Plain bearing PP
Roller bearing
Ball bearing
PK axis
With distance tube
With end cap
With cone bushing
Colours
Standard RAL 3020
Standard RAL 9005
Standard RAL 9010
RAL colours on request
Do you have any specific requirements for your business?
Let's talk about it!
Thanks to our specialists and our specialized machine equipment, we are offering you the possibility to realize your individual ideas. We will gladly manufacture your products according to your specifications. Simply contact us by phone or by e-mail.
We will be delighted to make your ideas a reality!
Contact us now for your B2B solution!
We will be happy to consult you and supply you the suitable product.
We provide you with the right solution for your sector
We provide tailored solutions for your specific sector requirements. Based on our long-term experience we are in a position to quickly understand your requirements and to develop innovative solutions.